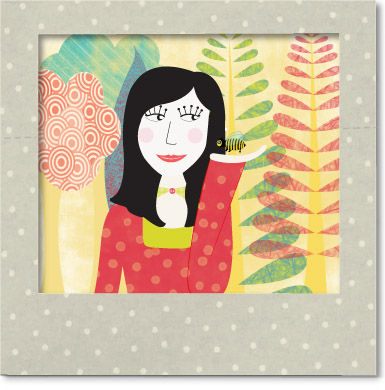 Hello, my name is Paola Mezzaroma and I am a multimedia artist based between Rome and Dublin.
After graduating from the Dublin Institute of Technology with an MA in Multimedia Technologies in 2010, I found myself with a wide range of exciting tools and a set of new skills to explore different ways of giving shape to the realms of imagination.
From the wonders of photography, I slowly moved into illustration, animation, motion graphics, graphic design and printing.
I discovered the joy of playing with colours, shapes and sounds, allowing images to unfold before my eyes. Creating something which wasn't there before and being able to breathe life into it. Magic!
I enjoy moving between the digital and the analog world. Together they open up endless possibilities. Their dialogue allows me to get my hands dirty and still to achieve sleek and clean effects.
In recent years I have had the opportunity to be involved in projects with and for children. This was a gift.
Since then, children have always been my number one guide. Their freedom, their curiosity, their commitment, their integrity and their capacity to let go.
Along with children's approach to life, I owe most of my inspiration to the natural world, teas with friends, fantastic artists I am very lucky to work with and the urban landscape I can reach through the window of my studio.